Join us this November in Joshua Tree for the Shamanic Healing LA Meditation & Magic Retreat.
Set on over 15 acres of open space in Joshua Tree, CA, the retreat will ground, inspire, and elevate attendees through daily meditation & yoga, shamanic workshops & exercises, and nightly sound baths. Work with Shaman Redwood to reconnect with nature, refine your purpose, and revitalize your life, renewing it with magic and spiritual power. The retreat will begin with cord-cutting and letting go, continue with various techniques to manifest your intentions, and build to a powerful initiation ceremony on the final night.

In-door accommodations, vegetarian & vegan meals & snacks included.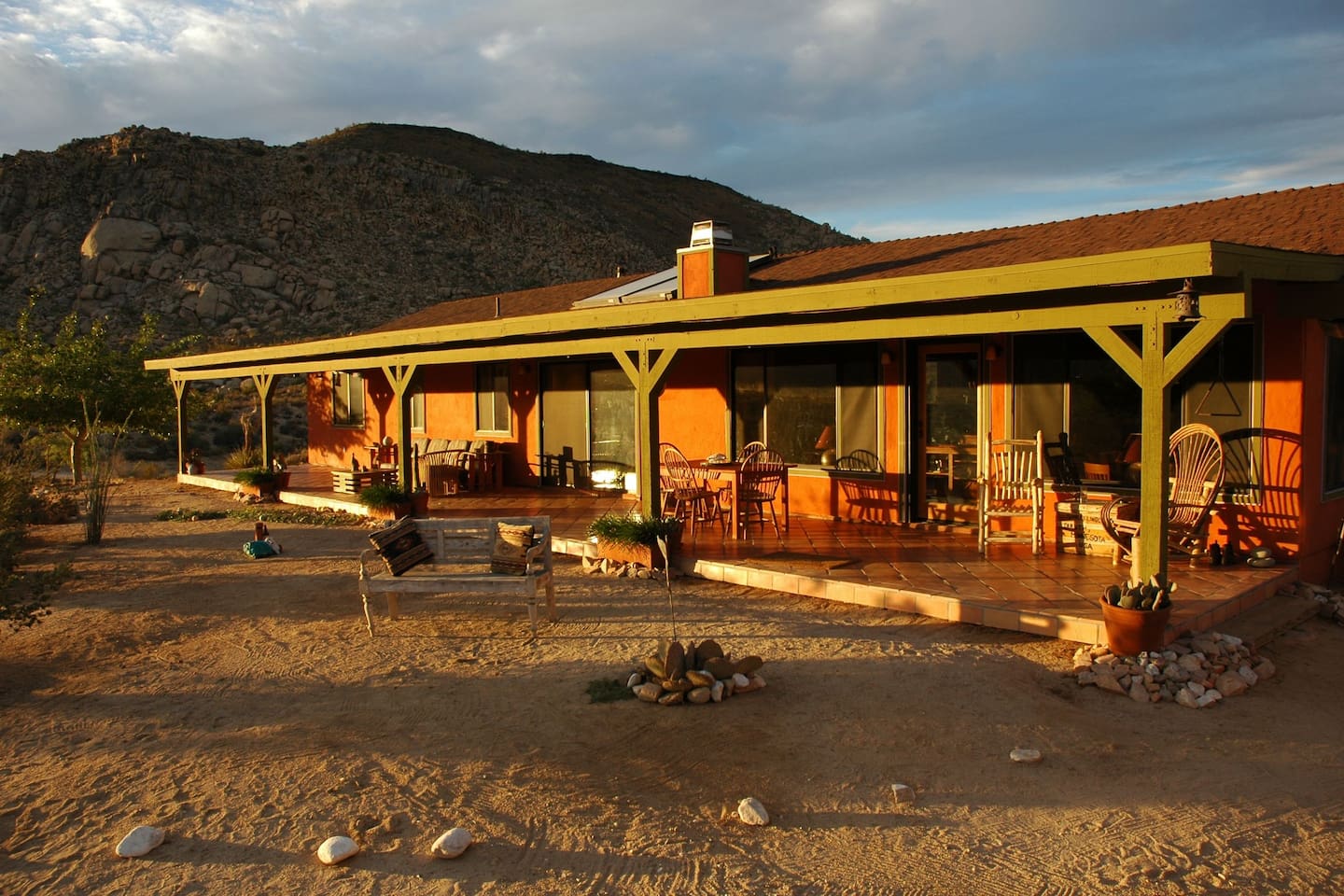 Retreat Schedule + Activities
The following is a tentative schedule of events for the retreat. The schedule is subject to change prior to the actual event.
Note: Attendees will observe a vow of silence from sunrise to sundown each day of the retreat.
Activities
Daily Yoga and Sound Baths
Morning and Evening Meditation
Magic Techniques
The Secrets of the Medicine Wheel
Shamanic Journeying
Connecting with Spirit Guides
Power Animal Retrieval
Soul Retrieval
Crafting Power Objects
Hunting Power Spots
Divination
Soul Gazing
Fire Ceremony
Sacred Pipe Tobacco & Cannabis Ceremony (smoking not required)
Thursday
3:00pm Arrival
6:00pm Dinner
7:00pm Orientation
8:00pm Meditation
9:00pm Sound Bath
10:00pm Free Time
11:00pm Lights Out
Friday
5:00am Wake Up Bell
5:30am Hatha Yoga
6:30am Meditation
7:30am Breakfast + Free Time
10:00am Workshop 1
12:00pm Lunch + Free Time
2:00pm Workshop 2
4:00pm Restorative Yoga
5:00pm Meditation
6:00pm Dinner + Free Time
8:00pm Magic Ceremony
9:00pm Sound Bath
10:00pm Free Time
11:00pm Lights Out
Saturday
5:00am Wake Up Bell
5:30am Hatha Yoga
6:30am Meditation
7:30am Breakfast + Free Time
10:00am Workshop 3
12:00pm Lunch + Free Time
2:00pm Workshop 4
4:00pm Restorative Yoga
5:00pm Meditation
6:00pm Dinner + Free Time
8:00pm Sacred Pipe Ceremony
9:00pm Sound Bath
10:00pm Free time
11:00pm Lights Out
Sunday
5:00am Wake Up Bell
5:30am Hatha Yoga
6:30am Meditation
7:30am Breakfast + Free time
9:30am Final Gathering
10:30am Check Out